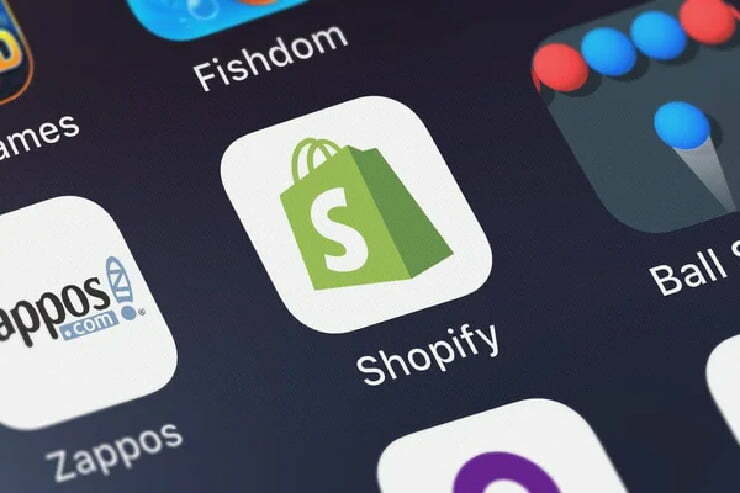 Setting up an online store is one of the best ways to start monetizing your business. However, creating a website is no easy feat, and working with a Shopify website developer can be highly beneficial. A Shopify website developer specialising in designing and developing eCommerce websites using the popular Shopify platform. They understand how to ensure your site looks excellent while remaining user-friendly and secure. In this blog post, we'll examine the top ten reasons you should work with a Shopify website developer when setting up your online store.
1 Professional Design
One of the most significant benefits of working with a professional designer is ensuring your site looks professional from the get-go. Working with a Shopify website developer ensures that your site will have a clean design and an intuitive layout that makes it easy for customers to navigate and purchase items from your store.
2 Security
Regarding security, ensuring that all transactions processed through your site are secure and encrypted is essential. A good web designer will know how to ensure all data is safe by implementing the proper security protocols on your site.
3 SEO Optimization
Good SEO optimization helps ensure potential customers can easily find your store when they search for products or services related to yours. A Shopify website developer will know how to optimize your page to rank higher in search engine results pages (SERPs), helping drive more traffic to your store and boosting sales.
4 User Experience (UX)
Any website's user experience should always be a top priority if you want people to visit and stay on your page long enough to make a purchase or learn more about what you offer. A good web designer understands UX's importance and knows how to create an enjoyable experience for visitors through quality design elements such as navigation menus, colour schemes, typography, etc.
5 Mobile Friendly
It's no secret that most people now access websites via mobile devices rather than desktop computers or laptops. A mobile-friendly version of your site is essential if you want people to visit and shop from it on their phones or tablets. A web designer specialising in creating mobile-friendly sites knows precisely what needs to be done for this store version to function correctly across all platforms and devices without any issues whatsoever.
 6 Professional Support
Working with a professional also means having access to not just one expert but also their network of professionals who can help with other aspects such as marketing or branding if need be – something significant if you're launching an eCommerce business from scratch! Having access to professionals who can provide advice on various topics related not just directly but indirectly related (such as taxes) makes everything much easier since they know exactly what needs doing right away without needing research first!
7 Custom Features
Professional Shopify website developer also have access to custom features that allow them to create unique experiences within an online store – something invaluable if you want to stand out amongst competitors! These custom features range from interactive elements like animations & transitions through advanced functionality like product & customer filtering systems – all designed and tailored explicitly according to users' needs making them much faster & more straightforward to use than generic solutions available elsewhere!
8 Faster Development Times
Working with professionals usually means quicker development times – significant when launching new stores due to tight deadlines often associated with such projects! Web designers specialize in both technical aspects of the design/development process, meaning they can to turn projects around quickly yet efficiently, ensuring nothing gets overlooked along the way due rushed schedule!
9 Cross-platform Compatibility
Suppose you plan to sell products across multiple platforms – including desktop computers, laptops, tablets, smartphones etc.. In that case, you need to make sure all versions work together seamlessly no matter device being used. This is where professional developers come in handy as they have experienced coding different platforms allowing them to create one unified system that works perfectly regardless platform being accessed, saving time and money compared to trying to do the same thing manually without prior experience!
10 Future Proofing Your Store
Last but indeed least, working professionally often means future-proofing stores. This is because developers continually monitor progress and further develop site-based changes and market trends, suggesting any major overhauls required will already be considered before making changes, thus giving extra peace, of knowing everything is running smoothly no matter what the situation!
As you can see, working with a Shopify website developer might be beneficial when opening an online store—from improved security measures and SEO optimization through enhanced user experience and cross-platform compatibility—allowing businesses to take advantage of tools available to them to create successful digital storefronts quickly without hassle!
Additionally, these professionals provide ongoing support throughout the process, keeping track of market trends and ensuring stores remain competitive in the ever-evolving digital landscape! Ultimately, hiring experienced may cost a bit more upfront; however, rewards far outweigh the costs thanks to its numerous advantages, such as faster turnaround times, increased security, better user experiences, future-proofing etc., making a choice worth every penny invested at the end of the day! Whether starting a small retail business or a large enterprise looking to establish a presence online, everyone benefits from hiring a reliable Shopify website developer to help you get created quickly and effectively and guarantee success down the road!