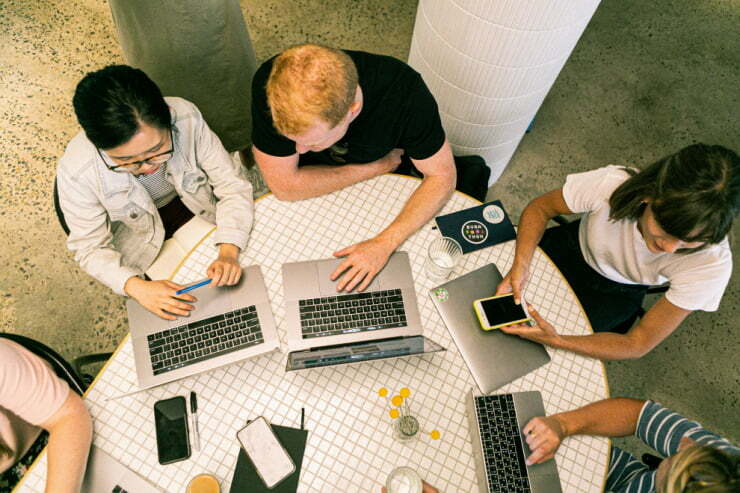 In the ever-changing digital marketing landscape, it's easy to make a mistake that can cost you time, money, and customers. With so many options and moving pieces, it's no wonder that even experienced social media marketers can get tripped up now and then.
The good news is we're here to help! This blog post will identify the five most common digital marketing mistakes and provide actionable tips for avoiding them. By the time you're reading, you'll better understand how to create an effective digital marketing strategy to help your business succeed.
1. Digital Marketing and not Defining Your Target Audience
Identifying your target audience is one of the first steps in creating a successful digital marketing strategy. Who are you trying to reach with your message? What demographics are they in? What challenges are they facing? Once you clearly understand who you're targeting, you can more easily create content that resonates with them and drives results.
2. Not Incorporating SEO Into Your Strategy
Search engine optimization is an essential part of any digital marketing strategy. After all, what's the point in creating great content if no one will ever see it? When developing your SEO strategy, be sure to do your research and target keywords that will help improve your visibility in search results. Remember, though: quality trumps quantity when it comes to keywords. Targeting a few high-value keywords is better than stuffing your content full of low-performing ones.
3. Not Diversifying Your Content Type
When most people think of digital marketing content, they think of blog posts or articles. And while those are certainly important parts of an effective strategy, they shouldn't be your only focus. Consider branching out into other types of content like infographics, videos, or podcasts. Not only will this help mix things up for your audience, but it will also give you more opportunities to rank in search results (videos are perfect for this).
4. Not Measuring Your Results
Measuring your results is essential for understanding what's working and what isn't in your advertising strategy. Without data to back up your decisions, you're essentially flying blind—and that's a recipe for disaster. Use analytics tools like Google Analytics or Kissmetrics to track website traffic, click-through rates, and conversion rates. Then use those insights to adjust your ads as needed so you can continue achieving optimal results.
5. Relying on Paid Advertising Too Much
While there's nothing wrong with incorporating paid advertising into your overall strategy, relying on it too much can be a mistake. Why? Because paid ads only last as long as you continue paying for them—and once you stop putting money into them, your traffic will dry up just as quickly as it came. Instead, focus on creating long-term sustainable growth by diversifying your traffic sources and investing in SEO and other organic tactics that will keep bringing people back to your site even after you've stopped paying for ads altogether.
Avoid these 5 common Digital Marketing mistakes by defining your target audience, incorporating SEO into your strategy, diversifying your content types, measuring your result, and focusing on sustainable growth tactics. By following these tips, you'll be well on your way to developing an effective digital marketing strategy that will help your business succeed.
If you're worried about getting it right or don't want to risk your advertising budget and resources while you're stuck on a learning curve, you're right to be hesitant. While the idea is pretty simple, the execution might not be!
There are many moving parts to understanding and perfecting your advertising strategies—too many for most small business owners to handle on their own (or even with a limited in-house team). If any of the above sounds like too much to handle, it might be time for you to consider partnering with a digital marketing agency. Providing professional help can make all the difference in achieving success online.
Send us a message today to see how the Pink Shark Marketing team can help you set up successful Instagram Advertising, Facebook Advertising, and even Google Advertising campaigns that utilize your consumer data to direct your customers to an award-winning, conversion-optimized sales funnel. We also offer services for building a Shopify website, increasing brand awareness online, and more!