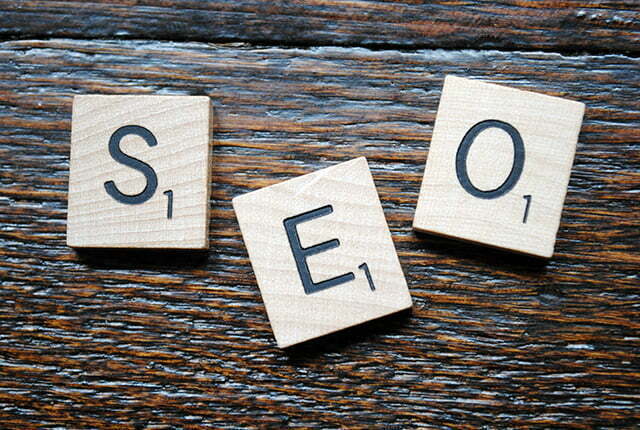 If you're a business owner looking to build your digital storefront with a Shopify website design, Google ads, or another digital advertising strategy, you've likely heard of SEO or Search Engine Optimization. But what is SEO, exactly? Put, SEO is the process of making your website more visible to potential customers online–hacking the search engine (google, bing, yahoo) algorithm to get your website in front of your ideal customers.
The higher your website appears in search engine results pages (SERPs)–AKA the first page on google search results–the more likely people are to find and visit your site. Think about it, when was the last time you clicked to the second page of google's search results? Never.
And since that's the case for 99% of internet users, ensuring your site is as high up on the SERP as possible is essential. That's where SEO comes in.
Or, if you don't have the time (or, more commonly, don't want to spend) to learn this highly specialized skill and implement the strategies yourself, you can look to a digital marketing agency for help!
Anyone with experience in Shopify website development or Google ads should have enough understanding to set something up for you. Still, if you want to make it to the first page, investing in an experienced digital marketing agency is best. Otherwise, you risk wasting resources or paying someone else to get the job done right.
The Basics of How SEO Works
To understand how SEO can help your business, it's first essential to know how search engines work. When someone types a question or topic into a search engine like Google, the search engine scans its database of web pages (known as an index, or in more layman's terms, every cataloged webpage in existence) and ranks them according to how well they match the user's search.
 Factors like the relevancy of the page content, the age of the website, and the number of other websites linked to the page all play a role in how highly a web page is ranked. Once the search engine has ranked all relevant pages, it displays them in order of most relevant and helpful—with the highest-ranked pages appearing first.
As a business owner, you want your website to be one of those highest-ranked pages. That way, when potential customers search for terms related to your business, they're more likely to find and visit your site. You can also use Google ads or a Google ad agency to pay for your website to show up first.
Strategies Every Business Owner Should Know
There are two main types of SEO strategies: on-page and off-page optimization. On-page SEO optimization refers to adjusting your title tags and meta descriptions. This helps the search engine, like Google, to catalog your webpage correctly, and is a basic necessity for successful websites today. If nothing else, invest in your on-page SEO, and you'll thank us later.
On the other hand, off-page optimization refers to actions taken outside your website that can improve its visibility in search engine results pages. The most common off-page technique is link building—getting other websites to link back to yours.
Link building can be a complex and time-consuming process, but it's worth it; even just a few high-quality links can significantly impact your site's ranking.
Other important off-page factors include social signals—things like Facebook likes, Twitter mentions, and Pinterest pins—and reviews from sites like Google My Business and Yelp!.
Commonly though, the average business owner may be fantastic at managing their operation but struggle to understand and implement the complex steps involved in search engine optimization. You could hire a Google Ads Agency or market your business on Facebook or Instagram, but why pay for every click when you don't have to?
By simply hiring an expert Shopify website developer or SEO expert, easy to find when you work with a reputable Digital Marketing Agency, you can attract a significantly larger audience to your site, with every click making the investment into SEO work more and more reasonable.
If you don't have the time (or interest) to master the art of SEO to execute a strategy that will increase your brand's awareness, think about working with a digital marketing agency! Preferably, one with lots of experience running google ads campaigns and website development–not every google ads agency or facebook ads agency will have this expertise, so it's essential to do your homework!
Send us a message today to see how the Pink Shark Marketing team can help you optimize your website for SEO, specifically tailored to your target customer in any industry or locale. We also offer services for Google Ads, Facebook Ads, Instagram Ads, and more digital marketing strategies.