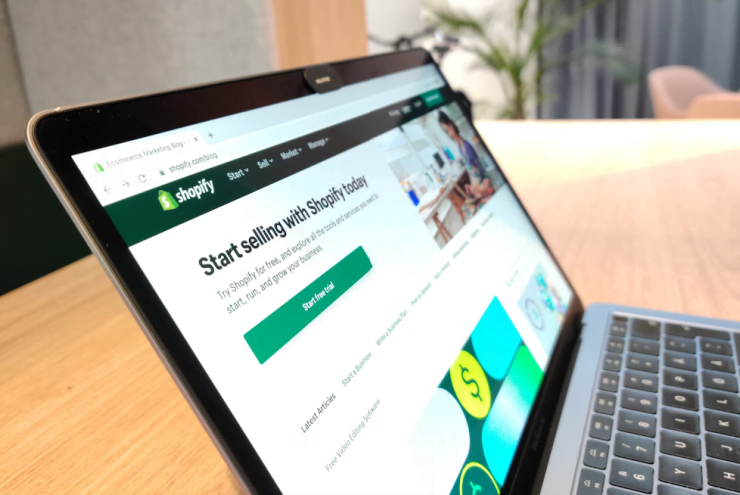 Shopping online has become a popular way to purchase items, so having an easy-to-use website is vital for any business. That's where Shopify comes in. Shopify is an eCommerce platform that makes setting up and running an online store straightforward and efficient. Let's take a deeper look at some benefits of using Shopify for your website.
Aesthetically Appealing Design
Shopify offers an array of themes that are both modern and aesthetically pleasing to the eye. These templates allow you to customize your site with features such as buttons, menus, and images that can be easily changed or removed. You can also select from various color palettes or add custom fonts to make your website stand out. Plus, they have over 70 expertly designed themes available, so you can find one that suits your business's needs. 
User-Friendly Platform
Shopify is incredibly user-friendly, making it easy for anyone—regardless of their technical skills—to create a great-looking website in no time. It allows you to drag and drop items onto your page, creating an intuitive design experience. And if you ever get stuck while building your site, their dedicated customer service team is always on hand to help out with anything you need.
Affordable & Secure Payments
Shopify makes it easy for businesses to accept payments securely online without any upfront costs or long-term contracts. They offer several different payment solutions ranging from credit cards to PayPal, Apple Pay, Google Pay, and more—ensuring customers can pay with their preferred method at checkout. Third parties regularly audit Shopify for security compliance measures so you know that all transactions are securely processed on their platform.
In conclusion, Shopify offers a wide range of benefits that make it the perfect choice for businesses looking to get up and running quickly online. Its aesthetically pleasing designs help give your store an edge over competitors, while its user-friendly interface makes setup a breeze even for those who aren't tech-savvy. Plus, its secure payment gateway helps customers feel safe when making purchases on your site while still keeping costs low for businesses just starting in the digital world! If you're looking for reliable hosting with plenty of features, then Shopify could be just what you're looking for!