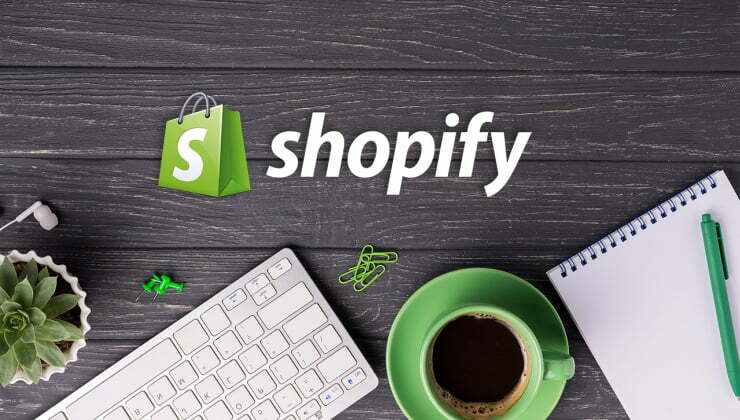 Shopify is a popular and robust eCommerce platform allowing businesses to build, manage, and grow online stores quickly. With its easy-to-use interface and powerful features, it's no wonder why so many entrepreneurs are choosing to use Shopify to create their websites. But what exactly makes this platform so appealing? Let's look.
Affordability
Shopify offers several different plans ranging from basic to advanced, making it easy for businesses of all sizes to find the perfect plan for their needs. The basic program starts at just $9 per month, while the most advanced program is priced at $299 per month. Plus, they offer additional services such as web hosting, payment processing, and marketing tools that can be added to your subscription plan at an additional cost. This makes it easy to get the needed features without breaking the bank.
Easy Implementation
One of the best things about Shopify is how easy it is to set up and use. You must sign up, select a theme or design template, add your products and content, and launch your store. Shopify offers live chat support if you ever encounter issues or have questions about using the platform. This makes it much easier for new entrepreneurs with little technical experience in web development or coding to get started quickly and efficiently with their online store.                                                                                                                                             
Security & Reliability
When it comes to running an online business, security should always be a top priority. Fortunately, Shopify understands this and takes security seriously by offering SSL encryption (Secure Socket Layer), ensuring that all data sent between users' browsers (and customers) is secure and encrypted when accessing your website. Additionally, they offer daily backups of your site so that you don't lose any data in case something goes wrong with your site or server unexpectedly.                                                                             
Shopify offers an affordable way for businesses of all sizes to build an online store quickly and easily with its simple setup process and intuitive user interface. It also provides robust features such as SSL encryption and daily backups to keep your customers' data safe while keeping yourself worry-free, knowing that your site will remain secure even if something goes wrong unexpectedly. With its affordability, ease of implementation, security measures, and reliable hosting services, there aren't many reasons you shouldn't choose Shopify for building your website!