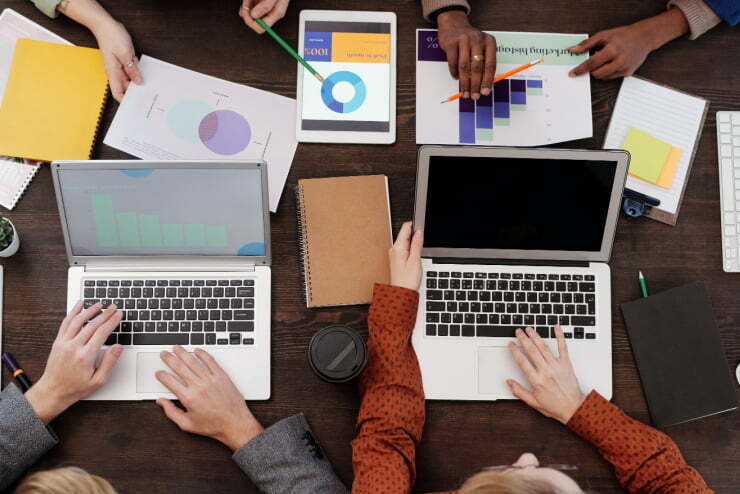 Standing out in a competitive market can seem like an impossible task. With so many other businesses vying for the same target audience, it's easy to feel overwhelmed and discouraged. But don't worry! Using these simple strategies, you can make your brand stand out.
Let's dive into how you can differentiate yourself from your competition market in an effective way.
Identify Your Unique Selling Proposition
To stand out in a competitive market, you must first understand what sets you apart from the rest of the pack. What makes your business unique? This is known as your unique selling proposition (USP). It should be clear, concise, and expressed in everyday language that potential customers can understand easily. Once you have identified your USP, use it to create content for your marketing channels across Facebook ads, Instagram ads, and Google Adwords, plus social media and website copy.
Doing this will help people recognize who you are and why they should choose your product or service over others available on the market.
Focus on Quality Rather than Quantity
Quality is critical to ensuring your brand stands out in a competitive market. Rather than offering as many services as possible, focus on providing exceptional quality of one or two specific products or services that set you apart from competitors.
You may also want to offer different features or packages depending on what kind of customer needs you cater to—this will give customers more flexibility when choosing what best fits their needs and wants.
Additionally, emphasize customer service above all else; excellent customer service will go a long way towards building loyalty with existing customers and gaining new ones through referrals or word-of-mouth marketing.
Utilize Different Competitive Market Strategies
Finally, try using different marketing strategies to reach potential customers beyond traditional methods such as print ads or radio spots. Utilizing digital platforms like social media and video content will allow you to reach more people and engage with them directly about your product or service. Additionally, consider paid advertising campaigns if you have the budget for them; these campaigns can be explicitly targeted at potential customers who are most likely to be interested in your offer. Ultimately, finding creative ways to promote yourself is vital in standing out among competitors in any market! 
Making sure that your brand stands out among competitors is essential for success today—and luckily, there are plenty of strategies and advertising agencies available for doing just that! By identifying your unique selling proposition, focusing on quality rather than quantity when it comes to products/services offered, and utilizing different marketing strategies such as social media and paid advertising campaigns, you can ensure that your brand stands out from the competition while providing exceptional value for customers at the same time! Don't let the size of the competition discourage you; follow these tips and make sure that yours is a name everyone knows!
If you want to develop a solid marketing plan, consider reaching out to Pink Shark Marketing! We provide comprehensive services designed specifically around helping businesses create successful strategies tailored towards their unique needs. Take the first step towards making sure that your business outshines your competitors!
Send us a message today to see how the Pink Shark Marketing team can help your business outshines your competitors. We also offer services for Google Ads, Facebook Ads, Instagram Ads, and more digital marketing strategies.