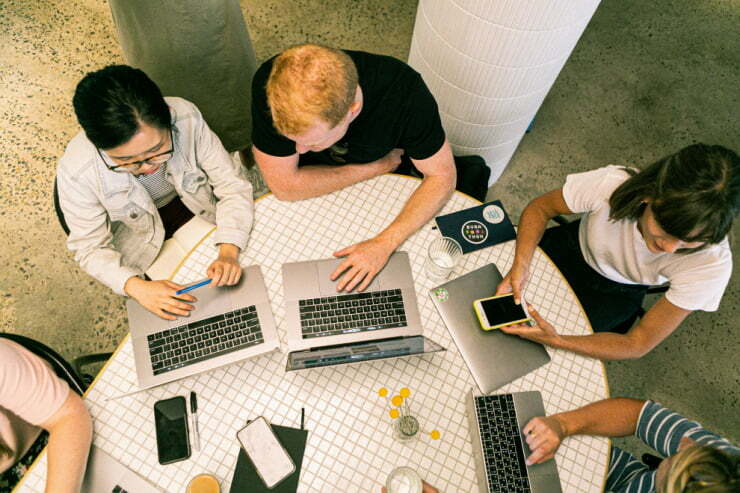 In the bustling heart of Southern California, where creativity and innovation thrive, businesses are constantly vying for the spotlight. To stand out in this competitive landscape, you need more than just a great product or service—you need a strategic partner to help you navigate the digital landscape. That's were choosing the best marketing company Los Angeles, becomes paramount. In this guide, we'll explore the essential factors to consider when selecting the perfect partner for your marketing journey and why marketing company Los Angeles should be your top priority.
Understanding the Need for Expertise
Los Angeles, with its diverse population and dynamic business ecosystem, presents unique opportunities and challenges. To succeed here, you need a marketing strategy that not only captures the essence of your brand but also resonates with the local audience. This is where a specialized marketing company in Los Angeles can make all the difference.
These experts understand the city's nuances, the ever-evolving market trends, and the preferences of its residents. By partnering with a local agency, you're not just investing in marketing services; you're gaining access to a wealth of knowledge and experience.
Assessing Experience and Track Record
When it comes to choosing the best marketing company Los Angeles, experience matters. Look for agencies with a proven track record of success. A company like Pink Shark Marketing, for example, has a portfolio of satisfied clients and a history of delivering results.
Experience doesn't just mean the number of years a company has been in business; it also includes the diversity of industries they've worked with and the types of challenges they've successfully addressed. Evaluate case studies and client testimonials to gauge the agency's ability to meet your specific needs.
A Holistic Approach to Marketing
In the digital age, effective marketing requires a multifaceted approach. Your chosen marketing company Los Angeles should offer a comprehensive suite of services that covers everything from website design and development to search engine optimization (SEO), content marketing, social media management, and paid advertising.
This holistic approach ensures that your marketing efforts are well-integrated, creating a consistent and compelling brand presence across various platforms. The agency should tailor these services to align with your business goals and target audience, providing you with a customized strategy.
Transparent Communication
Effective collaboration with your chosen marketing company Los Angeles relies on transparent and open communication. During the selection process, pay attention to how the agency communicates with you. Are they responsive to your inquiries? Do they take the time to understand your objectives and challenges? Clear and frequent communication is crucial for a successful partnership.
Return on Investment (ROI)
Ultimately, your investment in a marketing company Los Angeles should yield measurable results. The agency should provide data-driven insights and analytics to demonstrate the impact of their marketing efforts on your business. This could include metrics such as website traffic, conversion rates, and return on investment.
Now that you're equipped with the knowledge of how to choose the best marketing company Los Angeles, it's time to take action.
In a city as dynamic and competitive as Los Angeles, partnering with the best marketing company in Los Angeles is not a luxury; it's a necessity. By choosing an agency with the right expertise, a proven track record, a holistic approach to marketing, and a commitment to transparent communication, you're setting your business on a path to success. Remember, your return on investment is the ultimate measure of your marketing partner's effectiveness. Choose wisely, and watch your brand thrive in the digital landscape of Los Angeles.