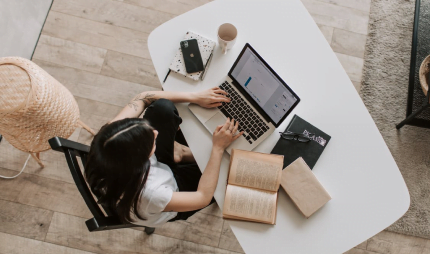 Rebranding is a powerful tool for businesses looking to stay ahead of the competition, but it's not a decision that should be taken lightly. After all, rebranding can be expensive—and if done incorrectly, you might leave your business in a worse position than before.
Here's what you need to know about researching and planning for a successful rebrand.
Research Your Audience
Before you can decide whether or not to rebrand, you need to understand who your target audience is and how they perceive your brand, especially how they navigate your current Shopify Website Design. Conduct surveys and focus groups with existing customers, and don't forget to include potential customers in your research. This will help you identify areas where your brand doesn't align with customer expectations. It's also important to keep an eye on industry trends and changes in consumer behavior as part of this process.
Define Your Goals
Once you understand who your audience is and what they expect from your brand, it's time to define precisely what goals you want to achieve with the rebranding process. Are you hoping that the new look will attract more customers? Do you want to change customer perceptions? Or are you simply looking for ways to modernize the company logo? Knowing precisely what goals you want to achieve will help guide the rest of the process and give any Shopify Website Developer or Facebook Ads Company the necessary data to help you pivot with success.
Develop Strategies
Now it's time for the fun part—developing strategies for achieving those goals! Think about how each element of your current branding—logo, website design, marketing materials—could be adjusted or updated to better align with customer expectations or industry trends. Consider both visual elements, such as colors and fonts, and content-related elements, such as messaging and tone of voice. Brainstorm ideas with team members before narrowing down which strategies make sense for your business.
Rebranding is an effective tool for businesses looking to stay competitive in their markets, but careful research and planning are essential for success! Start by researching your target audience to identify areas where your current branding efforts aren't meeting their expectations. Then define specific goals you want to achieve with the rebranding process, and develop strategies accordingly.
With an informed approach like this one, you'll be able to set yourself up for a successful rebrand!
If you want to develop a strong marketing plan, consider reaching out to Pink Shark Marketing! We provide comprehensive services designed specifically around helping businesses create successful strategies tailored towards their unique needs. Take the first step towards making sure that your business outshines your competitors!