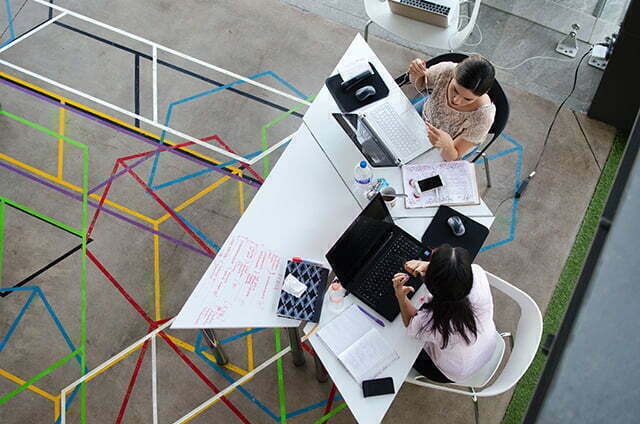 When investing in digital marketing services, you get what you pay for. Many businesses think they can save money by using the cheapest option, assuming that starting small or investing in a basic-level marketing agency is enough. However, the reality is that quality Facebook advertising, google advertising, or virtually any advertising services are worth its weight in gold. Here's why.
Higher, More Consistent Return on Investment (ROI)
When you invest in working with quality digital marketing agencies, you are more likely to see a better return on your investment across Facebook advertising, google advertising, and more.
Experienced digital marketers will use proven strategies to generate your business leads and sales. In contrast, cheap digital marketing services are often ineffective and will waste your advertising budget before they ever figure out how to best market your business.
Increased Visibility & Accuracy of Brand Presentation
Another benefit of investing in quality digital marketing services is increased visibility of the truth of your business. An excellent digital marketing agency will help you develop a comprehensive, branded storefront that will take good care of the traffic they bring to your website.
Effective online marketing strategies typically include detailed on and off-page SEO, content marketing, social media marketing, content creation, and more. An effective advertising agency will ensure that your target customers can easily find your business online through Facebook ads, Instagram ads, or Google ads and will convert into paying customers once they see the cohesive and professionally branded storefront, preferably put together by an expert Shopify website designer.
Improved Customer Perception & Retention
Lastly, working with a professional marketing agency to advertise your business on Facebook will improve customer perception and increase customer loyalty. When customers see that you are willing to invest in high-quality marketing, they will perceive your business as professional and credible—two essential traits for any business.
As any serious business owner can see, there are many benefits to investing in quality digital marketing services. Although it may cost more upfront, the long-term ROI and other benefits far outweigh the initial investment. If you are serious about taking your business to the next level, don't skimp your digital marketing budget—it's worth every penny.
Here at Pink Shark Marketing, we are dedicated to providing businesses in any industry with seamless, hassle-free access to our digital advertising strategies, perfect for advertising on Facebook, Instagram, Google, or another platform entirely! From start to finish, front and back end, we have experts on our team ready to assist you in executing an effective digital marketing strategy.
Contact us today to learn more about what we can offer your business as a digital marketing agency partner!