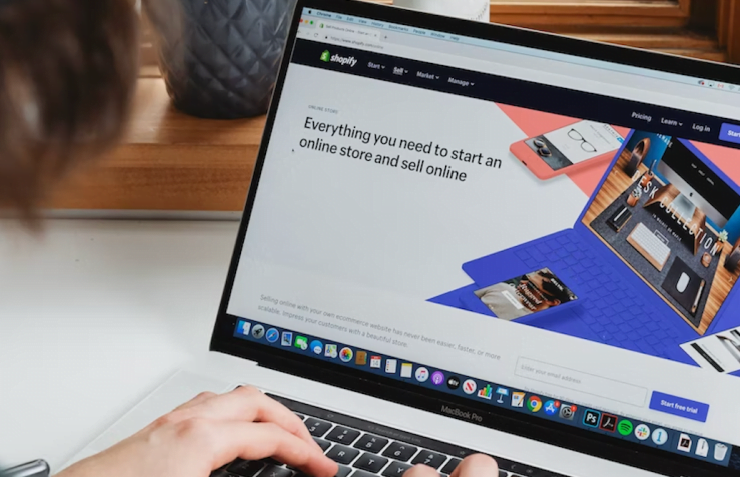 Shopify is quickly becoming the go-to platform for e-commerce entrepreneurs who want to build a robust and successful online business. This blog post will discuss the benefits of using Shopify to create a strong e-commerce presence.
Seamless Setup Process
The setup process of Shopify is incredibly seamless, making it an ideal platform for those just starting in the world of e-commerce. With minimal technical knowledge required, you can set up your shop and start selling in no time. The intuitive back-end system makes it easy to manage your inventory and add new products in minutes. Plus, you get access to dozens of useful apps that help streamline your business processes and make running your shop more accessible.
User-Friendly Design Interface
Shopify has a simple yet elegant design interface that allows users to customize their shop without any prior coding experience. You can choose from hundreds of themes and customize them per your needs. Plus, plenty of features like 'drag and drop' functionality make it easier for non-tech savvy users to create an attractive website layout that looks great on all devices.
Excellent Customer Support
One of the most significant advantages of using Shopify is its excellent customer support team. They provide round-the-clock assistance and are always available to answer any questions or queries about setting up or managing your shop. This helps reduce stress levels immensely when setting up a new business venture, as you know you have someone to turn to if anything goes wrong! 
Shopify is undoubtedly one of the best platforms available for creating an e-commerce store with minimal effort required on your part. They provide an intuitive setup process and offer excellent customer support along with user-friendly design elements so that anyone can create a professional-looking website in no time at all! If you are looking for a reliable platform to build a robust e-commerce presence, then Shopify should be at the top of your list!