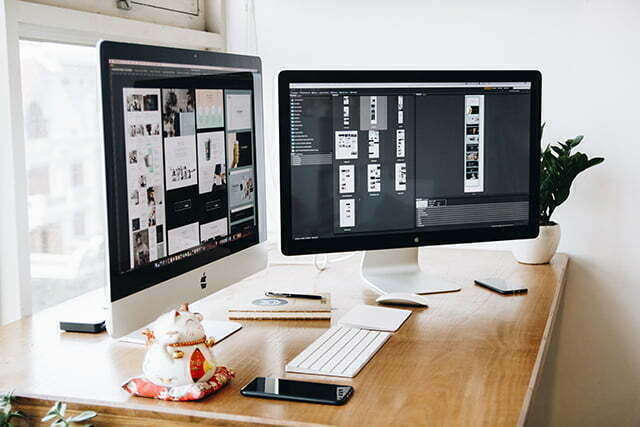 Your website is often the first point of contact between your business and potential customers. In today's digital age, a well-designed website is essential for any business that wants to succeed.
A website that is professionally designed and easy to use will make a good first impression on potential customers and encourage them to stay on your site and learn more about your company. A poorly designed website, on the other hand, will send customers away before they even have a chance to see what you have to offer.
Here's a look at why web design matters for businesses.
First Impressions Count
As we mentioned before, your website is often the first point of contact between your business and potential customers. This means that your website needs to make a good first impression. Think about it—would you be more likely to do business with a company whose website looks like it was made in the 1990s or one whose website is modern and sleek? Aesthetics matter and a poorly designed website can give potential customers the impression that your business is out-of-date or not professional. On the other hand, a well-designed website shows that you are invested in your business and that you are keeping up with the latest trends.
Web Design Affects Search Engine Rankings
In addition to making a good first impression, web design also affects your search engine rankings. Google and other search engines use algorithms to determine where websites should rank in search results. These algorithms consider factors such as page load time, mobile-friendliness, and website design when determining rankings. This means that if your website is not well-designed, you could be missing out on valuable organic traffic from potential customers who are searching for businesses like yours.
Web Design Impacts User Experience
The user experience (UX) is how easy it is for users to navigate your website and find the information they need. A good UX is essential for keeping potential customers on your site and avoiding high bounce rates. Web design plays a big role in UX, and even small design choices can make a big difference in how users interact with your site. For example, using white space wisely can make your content easier to read, which will keep users engaged longer. Additionally, using clear calls to action can encourage users to take the next step, whether that's filling out a form or making a purchase.
Web Design Helps You Stand Out from the Competition
In any industry, there is always going to be competition. One of the best ways to stand out from the crowd is to have a website that is head and shoulders above the rest. A well-designed website will make you look more professional and credible than your competitors, which can give you a major advantage.
These are just a few of the reasons why web design is so important for businesses. If you want to succeed in today's digital age, you need to make sure that your website is up to par. Otherwise, you risk losing out on potential customers and valuable organic traffic.
As you can see, web design matters for businesses—now more than ever. If you want your business to succeed in today's digital world, you need to have a well-designed website that makes a good first impression, ranks highly in search results, and offers a great user experience. Luckily, our team of web design experts at https://pinksharkmarketing.com/ can help! Contact us today to learn more about our web design services and how we can help you take your business to the next level.