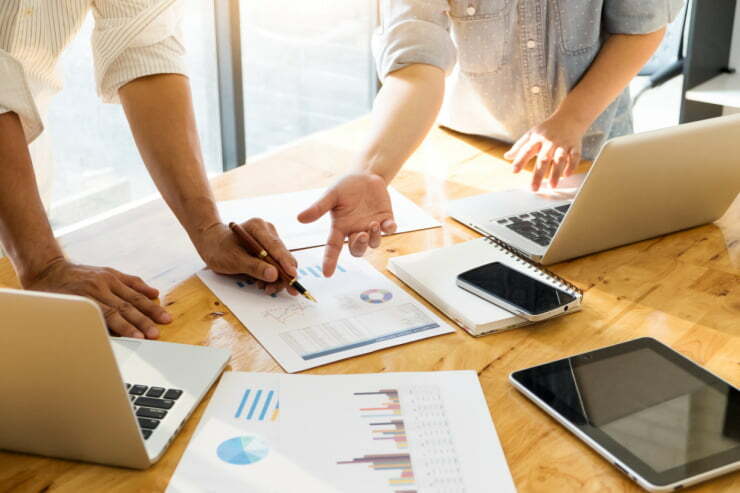 Are you familiar with the term "sales funnel?" If not, don't worry – you're about to be. A sales funnel is a tool businesses use to take prospective customers through the process of becoming paying customers. In other words, it's a way to turn leads into sales.
A sales funnel has four steps: awareness, interest, decision, and action. First, you must make potential customers aware of your product or service. Then, it would be best to generate interest in what you offer. Once you have their attention, you need to help them make a decision (in this case, buying from you). Finally, it would help if you prompted them to take action (i.e., make a purchase).
Let's take a closer look at each step of the sales funnel and how you can create one that works for your business.
The Awareness Stage
The first stage of sales funnels awareness. For customers to buy from you, they first need to know that your product or service exists! There are a few ways to create awareness for your business: paid advertising, word-of-mouth marketing, and content marketing.
Paid advertising is precisely what it sounds like – you pay for ads that potential customers will see. This can be done through platforms like Google Ads, Facebook Ads, and Instagram Ads. Word-of-mouth marketing is when existing customers tell their friends and family about your business.
Content marketing is creating blog posts, infographics, ebooks, etc., providing value to potential customers and helping move them further down the sales funnel.
You should always be working on generating awareness for your business – even if you're not actively trying to make a sale. Why? Because people generally don't buy something on the spot; instead, it takes time for them to come around to the idea of making a purchase.
By keeping your business top-of-mind, you'll be more likely to make a sale when they're finally ready to buy.
The Interest Stage
Once potential customers know your business, it's time to generate interest in what you offer. There are a few ways to do this: social media marketing, email marketing, lead magnets, or offering freebies.
Social media marketing creates helpful and engaging content for social media platforms like Facebook, Twitter, and LinkedIn. Email marketing sends helpful emails with valuable information (not promotional material!) that helps move subscribers further down the sales funnel.
Lead magnets or freebies are free downloadable resources like ebooks or checklists that provide value and build trust with potential customers.
When executed correctly, these strategies will help generate interest in your product or service and move potential customers closer to becoming actual paying customers.
The Decision Stage
At this point in the funnel, potential customers have been made aware of your business and are interested in what you have to say – but they're not quite ready to pull out their wallets just yet. To become paying customers, they need more information about what they're getting into; they need answers to their questions and concerns before they can make an informed decision about whether or not they want to buy from you.
This is where having detailed product descriptions come in handy; this is also where case studies and testimonials can help instill confidence in potential buyers; FAQ pages can answer common questions that might be holding someone back from purchasing… you get the idea!
The goal here is simple: give prospective buyers all the information they need so they can make an informed decision about whether or not they want to do business with you – without bombarding them with too much information all at once (which can overwhelm them and cause them to drop out of the funnel entirely).
The Action Stage
Finally – we've made it! They've been made aware of your product or service; they've shown interest in what you have said; they've been given enough information about what they're getting themselves into… now it's time for them to take action and buy from you! Congrats – you've successfully navigated them through your sales funnel!
All that's left now is delivering on promises made throughout each stage of the funnel, so they become lifelong fans of your business.
Creating a sales funnel might seem daunting at first glance – but it doesn't have to be! By following these simple steps – awareness > interest > decision > action – you can create a sales funnel explicitly tailored for your business that will help increase conversions and boost revenue. So what are you waiting for?
We know that was a lot to take in.
While the structure is relatively simple, execution isn't always! There are many moving parts to building a successful sales funnel—too many for most small business owners to handle on their own (or even with a limited in-house team). If any of the above sounds like too much to handle, it might be time for you to consider partnering with a digital marketing agency.
Providing professional help can make all the difference in achieving success online. Send us a message today to see how the Pink Shark Marketing team can help you set up successful Instagram Advertising, Facebook Advertising, and even Google Advertising campaigns that will direct your customers to an award-winning, conversion-optimized sales funnel. We also offer services for building a Shopify website, increasing brand awareness online, and more!