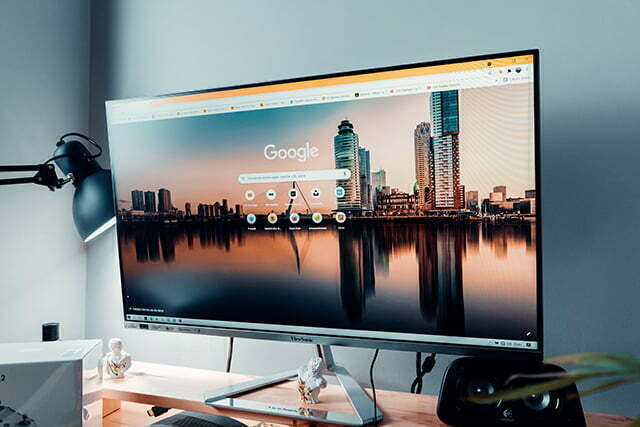 You can achieve a solid online presence with an experienced Digital Marketing Agency. Whether you sell products or services, customers increasingly turn to the internet to find what they need. That's why it's essential to have a well-executed digital marketing strategy. And while you could try to do it all yourself, there are some excellent reasons to leave it to the professionals.
Here are the top 10 reasons you should use a digital marketing agency:
1. Expertise and Experience
When you work with a digital marketing agency, you get access to a team of experts with years of industry experience. They know what works and what doesn't and can help you avoid costly mistakes.
2. Objectivity
It can be difficult to be objective about your own business. A digital marketing agency can provide an outside perspective and help you see your business in a new light so that you aren't running ads that you like but rather putting up Instagram or Facebook ads that your customers will appreciate.
3. Time-Saving
Let's face it; most business owners are already stretched thin. Trying to add digital marketing tasks onto your plate is only going to make things worse. By outsourcing your digital marketing to an advertising agency, you free up your time to focus on other aspects of your business.
4. Cost-Effective
A lot of businesses shy away from digital marketing agencies because they think they're too expensive. But the truth is, an experienced ad agency can save you money in the long run by helping you avoid costly mistakes and developing an effective strategy that gets results.
5. Increased ROI
One of the main goals of any business is to increase ROI (return on investment). When done correctly, social media marketing can effectively achieve this goal. Companies that use digital marketing agencies see an average ROI of 13%.
6. Targeted Advertising
Digital marketing agencies know how to target advertising to reach your ideal customer base—the people who are most likely to buy from you. This ensures that your advertising budget is being used as efficiently as possible and that your message is seen by people who will appreciate it. 
7. Improved Branding
Ad agencies can also help improve your brand image and position you as an industry leader. This can go a long way in boosting sales and attracting new customers.
8. Better Website Optimization
Visibility is Key in today's digital world. If potential customers can't find you online, they may not even know you exist! A digital marketing agency can help increase your online visibility so that more people can find your business when they search for products or services like yours online.
9. Improved Customer Engagement
Engaging with customers is essential for any business that wants to succeed long-term. Digital marketing agencies can help develop targeted content and strategies that will help engage customers and encourage them to come back for more.
10. Ability to Stay Ahead of the Curve
Digital marketing evolves rapidly; new trends emerge daily, and older ones quickly become outdated. This can be extremely difficult for busy business owners who don't have time to keep up with the latest changes. Working with a digital marketing agency gives you peace of mind knowing that someone is always keeping an eye on the latest trends and changes so that you don't have to.
As a business owner, it's essential to have a solid online presence. Outsourcing your digital marketing needs to a professional agency is one of the best ways to ensure that your online presence is effective and helps grow your business. Not only will you benefit from their expertise and experience but also their objectivity, time-saving ability, cost-effectiveness, and much more.
If you want your business to succeed in today's digital world, working with a digital marketing agency should be at the top of your list! Send us a message at Pink Shark today to find out how our experts can help you grow your business!