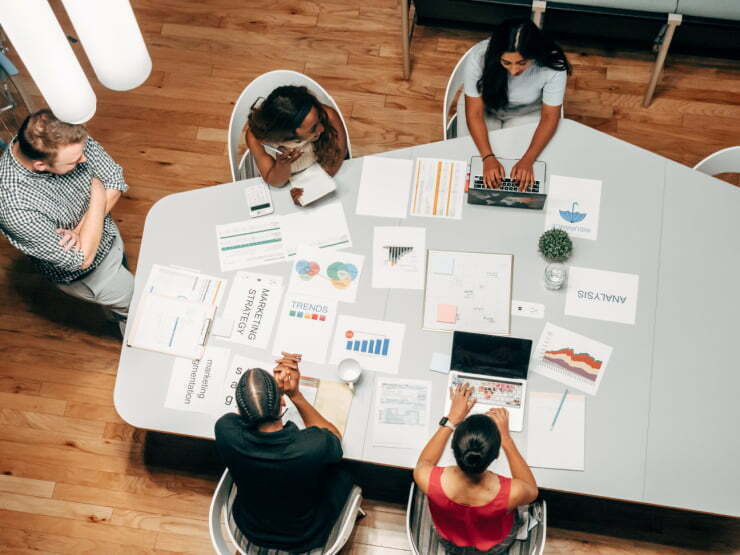 In an age of digitization, it is more important than ever for businesses to monitor their online reputation. With the rise of search engines, social media, Facebook ad agencies, Instagram Advertising agencies, Google Ads Companies, and review sites, customers can access a wealth of information about your business and its offerings. As such, your online presence significantly impacts how customers perceive your brand, Shopify website design, and services. This is why you need to be aware of how people talk about your business on the web.
The Impact of Online Reputation
Online reviews play a massive role in shaping consumer opinion about your business. According to a recent survey conducted by BrightLocal, over 90% of consumers read online reviews before making a purchase decision. Furthermore, 73% of consumers trust local businesses more when they see positive online reviews. Having glowing reviews on sites like Yelp or Google can do wonders for your business's bottom line.
That being said, negative reviews can be equally damaging. A bad review can make potential customers hesitate before doing business with you. As such, addressing any negative feedback you receive as promptly and professionally as possible is essential to mitigate any damage the review in question may have done.
Knowing Your Audience
It is also essential to understand who is talking about you online so that you can tailor your messaging accordingly. Different demographics use different platforms and speak other languages; to reach them effectively, you need to know where they're hanging out and how they communicate. This is where working with a Google Ads Agency, Instagram Advertising Agency, or Facebook Advertising Agency that knows which platforms—such as Facebook or Twitter—your target audience uses will also help ensure that your content resonates with them and captures their attention long enough for them to take action (e.g., follow/like/retweet).
Monitoring your business's online reputation should be a top priority for any organization looking to succeed in today's digital world.
By staying aware of what people are saying about you online and actively engaging with customers on the platforms they use most often, you can ensure that your brand is portrayed positively across the web and build lasting relationships with potential customers along the way!
Monitoring your online reputation may seem daunting at first, but it doesn't have to be; with some research and effort, anyone can get started immediately!
If you don't have the time (or skills) to increase your brand's presence, think about working with a digital marketing agency! Preferably, one with lots of experience working on Facebook Ads, Instagram Ads, or Google ads for brands within your industry–not every advertising agency or website developer will have this expertise, so it's essential to do your homework!
Send us a message today to see how the Pink Shark Marketing team can help you build a positive online reputation tailored to your target customer in any industry or locale. We also offer services for Google Ads, Facebook Ads, Instagram Ads, and more digital marketing strategies.