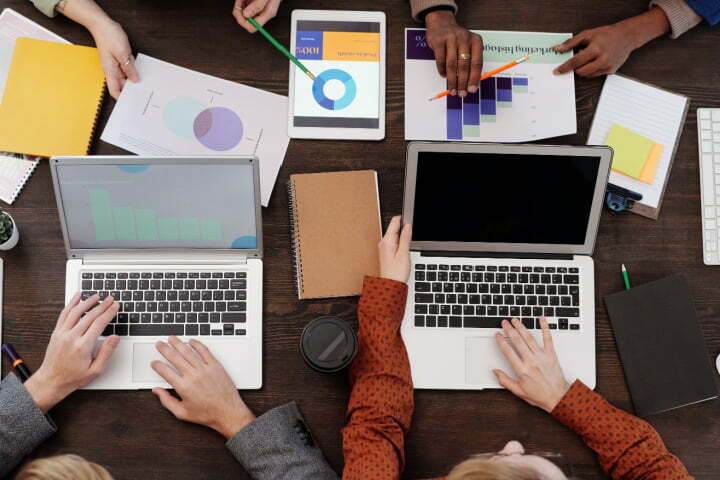 Trying to market your business online can be overwhelming. There's SEO, PPC, social media, email marketing, and more. What's a small business owner to do? If you feel stressed out and unsure where to start, it might be time to hire a digital marketing agency. Here are five signs indicating it's time to bring in some help running your Facebook ads, Instagram Ads, Google Ads, and more.
You do not see Results From Your Current Digital Marketing Efforts
Maybe you've been trying to tackle your digital marketing or hired an in-house team, but you're just not seeing the results you want. If your website traffic is stagnant or declining, and you do not see any ROI from your current marketing campaigns, it might be time to look for outside help. A digital marketing agency will comprehensively grow your online presence and generate leads and sales. They'll have the experience and expertise needed to help turn things around.
You're Wasting Money on Ineffective Tactics
When you're running a business, every penny counts. So if you're shelling out money on marketing tactics that aren't working, it's time to cut your losses and invest in something that will get results. A digital marketing agency will know which tactics are worth your money and which aren't. They'll also track your ROI so you can see exactly how effective your campaigns are.
You Don't Have the Time or Resources to Do Marketing Right
Let's face it—most small business owners already have their hands complete just running their businesses. Add in marketing demands, which can be too much to handle. Hiring an agency is a smart move if you don't have the time or resources to commit to marketing. With a digital ads agency on your side, you can free up some of your time so you can focus on running your business while they focus on growing it.
You're Falling Behind the Competition
A solid online presence is more important than ever in today's competitive landscape. If you're falling behind the competition, hiring an ads agency can help you catch up and surpass them. A professional digital ads agency will closely examine what your competitors are doing right (and wrong) and develop strategies for putting you ahead of the pack. 
You Don't Know Where to Start
If you've been putting off starting or revamping your digital marketing because you don't know where to begin, it's time to seek out some professional help. An excellent digital marketing agency will analyze your current situation and develop a tailor-made plan to help you reach your goals—whatever they may be.                                                                                                                                    
There are many moving parts to digital marketing—too many for most small business owners to handle on their own (or even with a limited in-house team). If any of the above sounds familiar, it might be time for you to consider partnering with a digital marketing agency. Providing professional help can make all the difference in achieving success online.
Send us a message today to see how the Pink Shark Marketing team can help you set up successful Instagram Advertising, Facebook Advertising, and even Google Advertising campaigns specifically tailored to your target customer in any industry or locale. We also offer services for building a Shopify website, increasing brand awareness online, and more!